Wolcott Lanes Pro Shop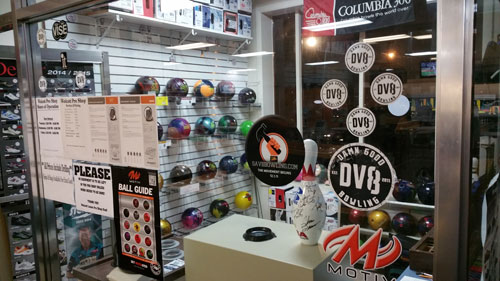 We offer today's latest bowling balls, bags, shoes and accessories. For your convenience equipment may be dropped off at any time to be plugged, drilled and resurfaced. Also ordering equipment and purchasing accessories can be done anytime during Wolcott Lanes normal hours of operation. Stop by and see Dave Detuzzi for all your bowling needs, he is on site during the shops hours of business Tuesday, Wednesday & Friday 5pm-8pm(or by appointment), tap into his vast knowledge of ball layouts and equipment choices for each bowler, experience the difference of one on one interaction to make sure your purchase is the correct one. Wolcott Lanes pro shop is a full service center offering polishing, ball drilling, grip and slug replacement, resurfacing, engraving, plugging of 2-3 holes. If we don't have your item in stock not a problem (most orders filled overnight). Lessons are also available by appointment.
Just click on the icons below to research bowling manufactures and their equipment.